Gamehole Con is at the Alliant Energy Center Exhibition Hall!
Gamehole Con is very pleased to host our event at the Alliant Energy Center, one of the regions truly premier convention facilities. The Clarion is attached to the Alliant Energy Center via a heated walkway and several others including The Madison Sheraton and Holiday Inn Express which are less than one block away. For more information about other hotels in the area that are partnered with Gamehole Con, go here.
As always, we will have abundant open gaming space in the Alliant Energy Center for everyone to use as they wish. This includes a robust community of pick up games and the tremendous free games library provided by the Milwaukee Company of Gamers.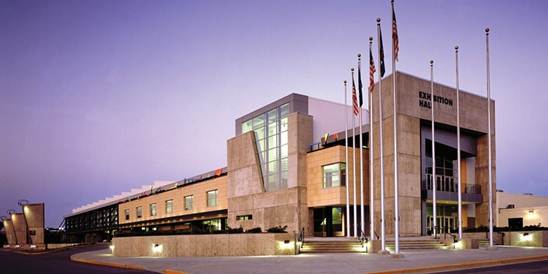 Finally, we have reserved the meeting rooms at the Clarion and the Sheraton for 24 hour open gaming. These rooms will be open and available for play starting on the morning of Thursday, October 20th so come early and Game Harder!